1989 Cadillac headliner repair
This installation guide is a 1989 Cadillac Seville - the headliner had completely dropped down. The kit for this car is a full sized headliner kit. On a scale of 1 to 10 (10 being the most difficult), the Cadillac Seville was around a 5 difficulty level.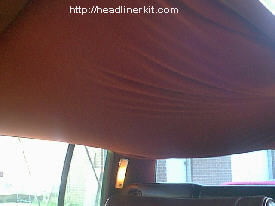 Step 1: Remove the visors and all the molding that holds the headliner in place.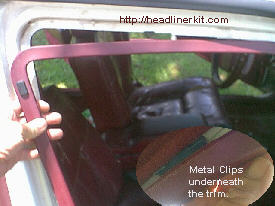 The trim around the doors and running down the front door post has clips that can't be seen. Pull the trim away from the car; starting at either end and remove it. [the oval in the picture is to show the metal clips attached on the body that the plastic molding fits into]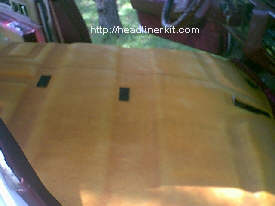 When all the trim has been removed or loosened enough to slide the headliner board free; take it down and let it rest on the seats.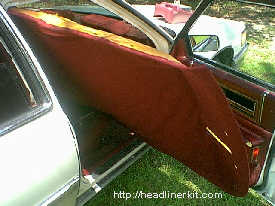 Remove the headliner board from the vehicle by twisting it sidways toward the passenger front door. [it may have to be bowed somewhat to remove it]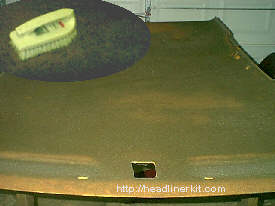 Remove the old cloth and scrap the old deteroiated foam from the board to clean it. [don't try to remove the old glue; as it is almost impossible] Glue the new material to the board 1/2 at a time and replace it in the automobile the way it came out.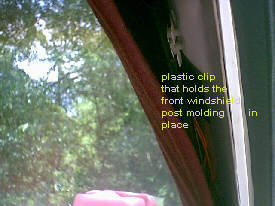 This picture is to show how the front windshield post molding is attached. to loosen the molding; pry it up with a screwdriver (just the top clip; leave the bottom clip in place). You can try to remove it; but it is much easier to just leave it aloose from the molding; the other peice of trim will hold it in place once the headliner is installed again.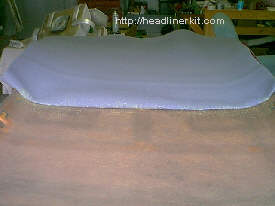 Glue the new headliner on the board; doing 1/2 or 1/3 at a time.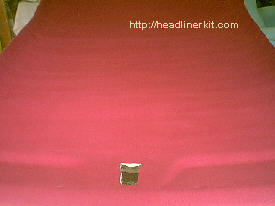 When the new material is securly glued to the new board; trim the edges and cut holes for the visors (these holes should be splits in a X) and any other holes that supposed to be in the cloth.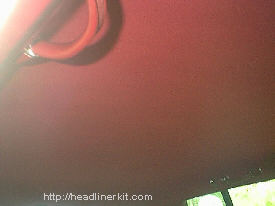 Then replace the headliner the same way it came out. The finished product should look like this.
1989 cadillac headliner repair, cadillac seville headliner installation